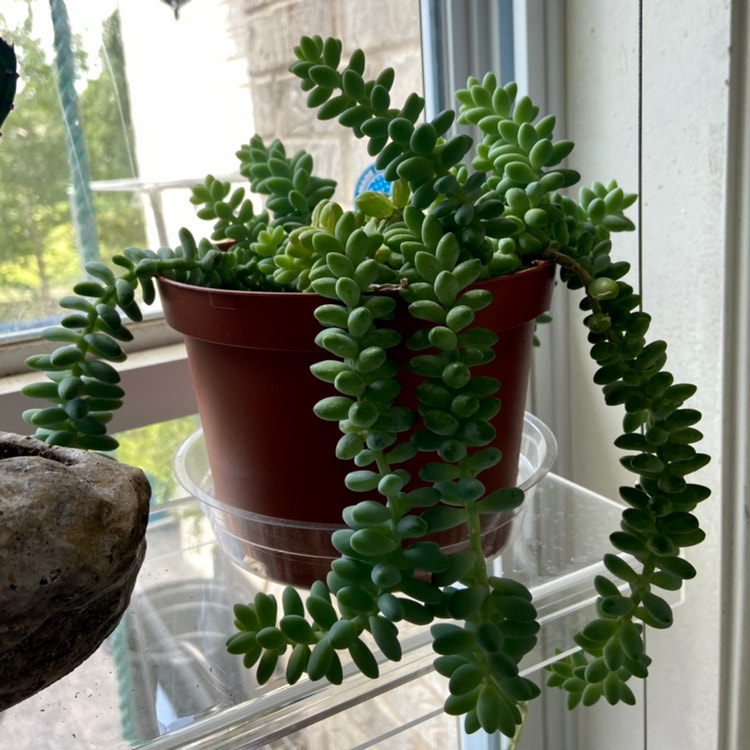 Growing with Burro's Tail
* This plant sits in a west-facing window in a plastic pot. I water it about every 12 days or so. *

I really like this plant! I love the shape of the leaves and I love the way the sun filters through it in the evening. It's the most beautiful color green.

This plant has doubled in size since I've gotten it just four months ago. I have to be very careful when I water it, because the leaves just pop off if I bump into them. I realize that I need to be thinking about a more permanent pot for this plant and I need to find a place to hang it so it does not get jostled around.

I used to think String of Pearls was THE plant to have, but I like this burros tail much better.