Community
Posted 3M ago by @bluebladeliger
Yellow spots on Adansonii leaf?
My adansonii developed some yellow spots on this one leaf. The spots appeared a few days ago. None of the other leaves appear to have them. I checked the plant pretty throughly and I didn't see any bugs. The plant was repotted about a month ago. I've been very consistent with watering (waiting until the top 1-2 inches of soil are dry). I gave it plant food about a week ago. The vine this leaf is on is currently growing a new leaf (this is one of the older leaves). Is this something I should be concerned about? I just don't want it to spread to the rest of the plant. Thank you!! #Monstera #MonsteraMob #MonsteraAdansonii #adansonii #yellowleaves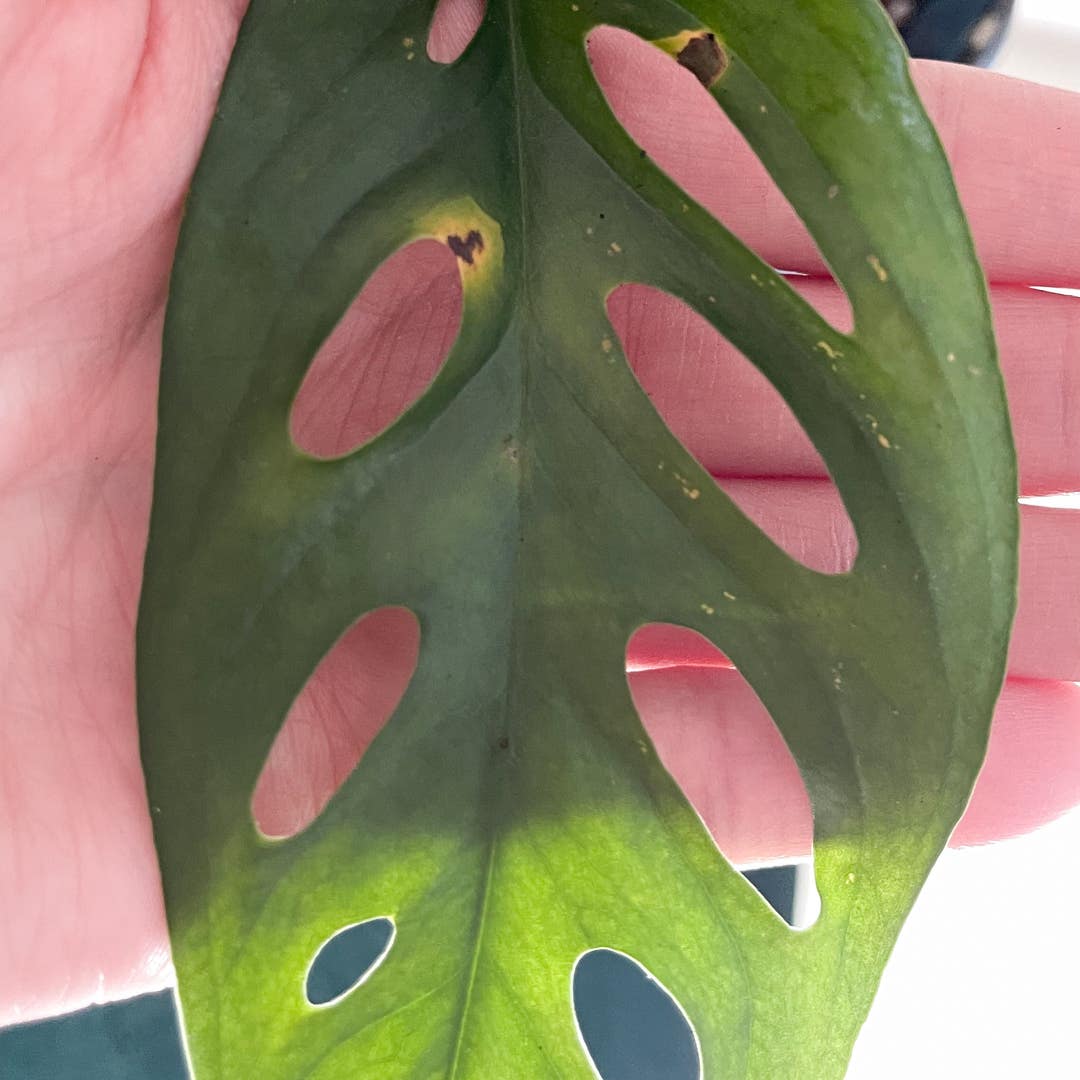 See more content like this
Growing healthy plants can be intimidating, but you're not in it alone. Get inspired from other Greg users!
Discover the Community