Community
Posted 2M ago by @lazyplantparent
#Plantopedia doesn't like this scientific name, what should I do?
Hey @RJG, I'm attaching a screenshot of an error message I keep getting when trying to add a new plant to Plantopedia.

The scientific name is Philodendron Black Cardinal x Caramel. I've also tried submitting the following variations, none of which were accepted:
Philodendron erubescens 'Black Cardinal' x 'Caramel'
Philodendron erubescens Black Cardinal x Caramel

Any suggestions for how I can add this new cultivar? Thanks!
#GregHelp #GregFeedback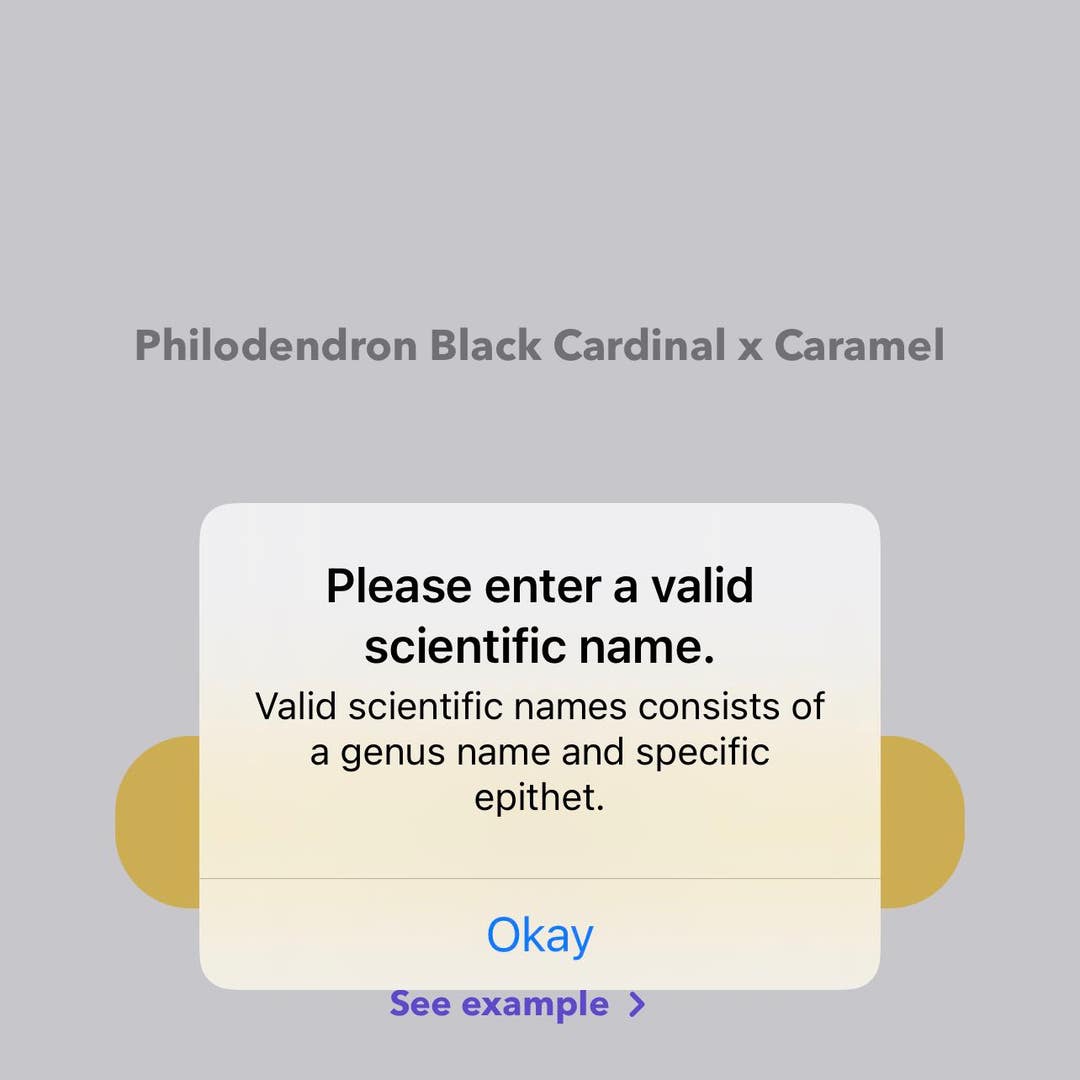 See more content like this
Growing healthy plants can be intimidating, but you're not in it alone. Get inspired from other Greg users!
Discover the Community