Community
Posted 1w ago by @AlexAssassin94
Is this new Monstera growth or some kind of weed/other plant?
I repotted my Monstera about a month ago and I've noticed these little green things growing - they don't really look like weeds and I'm not sure what else they could be, unless these are baby Monstera leaves? It's hard to find photos of new growth online - the plant itself has 2 big new leaves on the way so seems happy. Should I pull these out or leave them?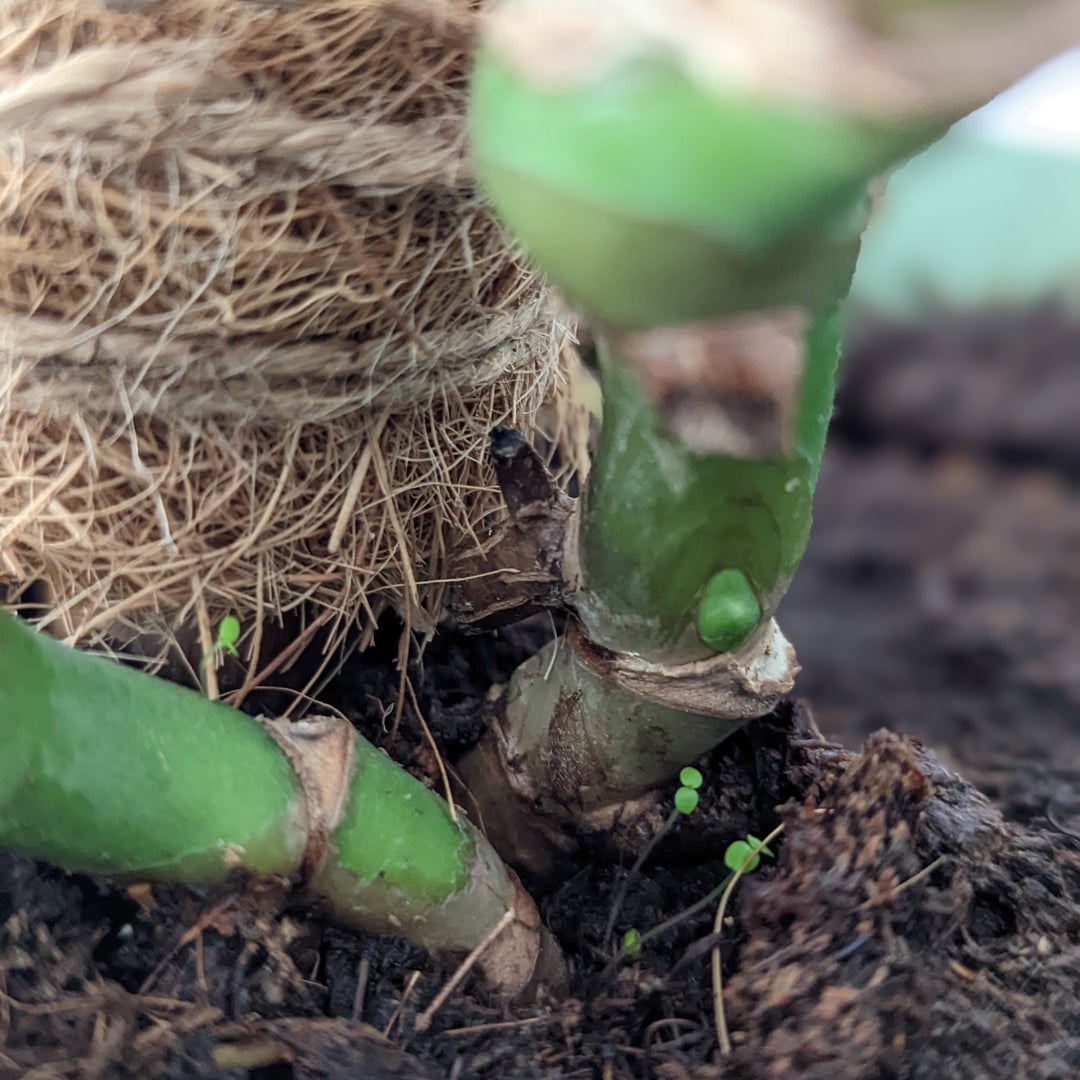 Best Answer
See more content like this
Growing healthy plants can be intimidating, but you're not in it alone. Get inspired from other Greg users!
Discover the Community