Community
Posted 3w ago by @Kingb_plants
My Lithops aren't looking too hot):
So I received these lithops in the mail a couple of weeks ago and they seem to still be struggling a bit. Any suggestions?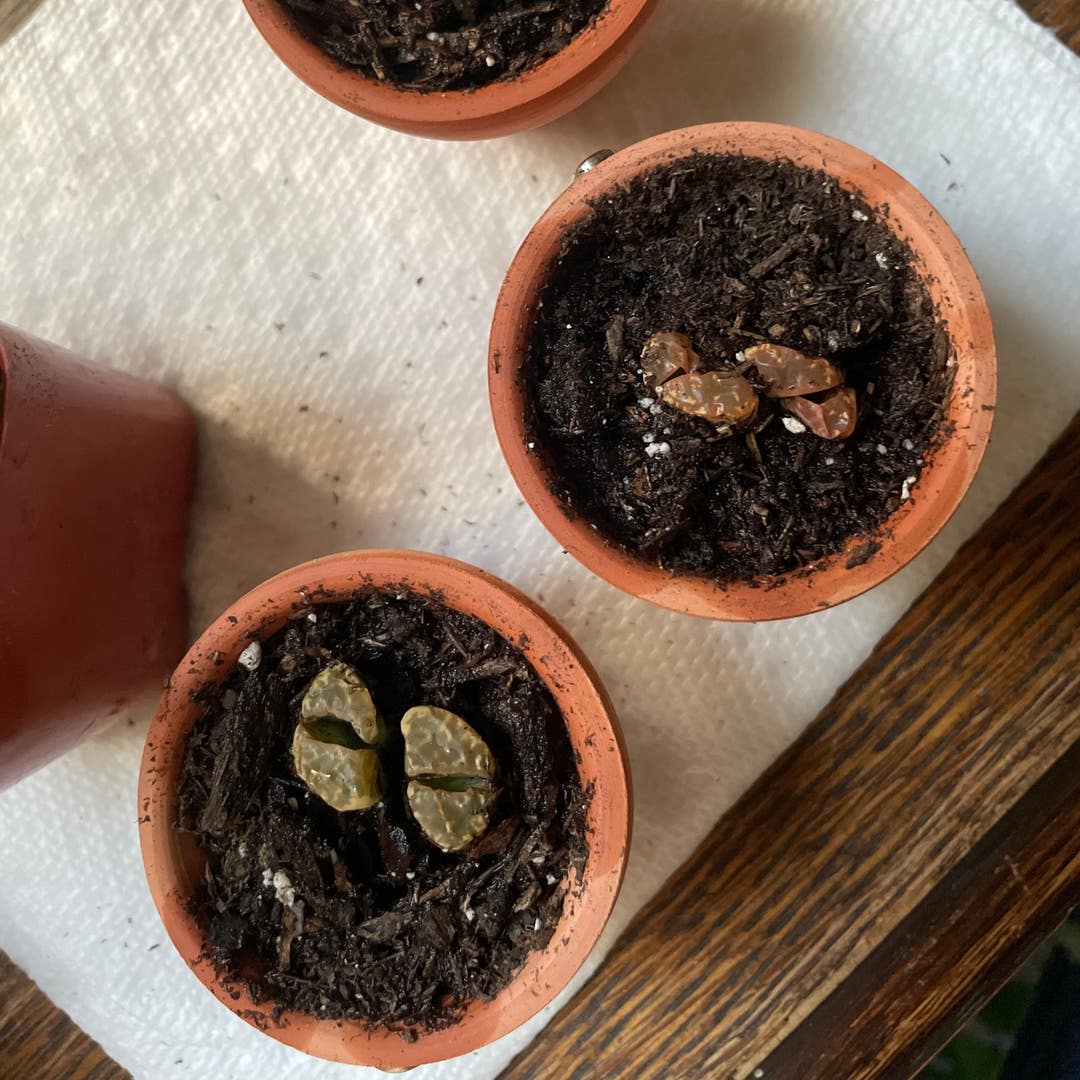 See more content like this
Growing healthy plants can be intimidating, but you're not in it alone. Get inspired from other Greg users!
Discover the Community