Community
Posted 1M ago by @PlantMompy
Could spider mites make long webs?
I found spider mites on my #rubberplant almost a month ago. Since then I have isolated, sprayed with Neem oil three times, sprayed with soap and hydrogen peroxide two times and lint rolled once.

A couple days ago I brought it up and put it back with the rest of my #ficus. They have all been sprayed with Neem oil three times to be safe, but showed no signs of mites.

I moved them all into the shower to spray and inspect before setting them back up and I noticed a long, single strand web on the largest plant. I assumed it was a "normal" spider. Tonight I went to check everyone and saw this. Could it be mites still, or more likely is it the spider strand I saw on the larger plant?

For reference, the only other plant with mites I checked today and it looked questionable. I think I am going to toss it to be safe....
#Ficus #ficusgang #ficusfam #pestcontrol #greghelp #notsohappyplants #spidermites

🌱 #NewEnglandGregGang
🌱 #MaineGang
🌱 #ThePlantMompy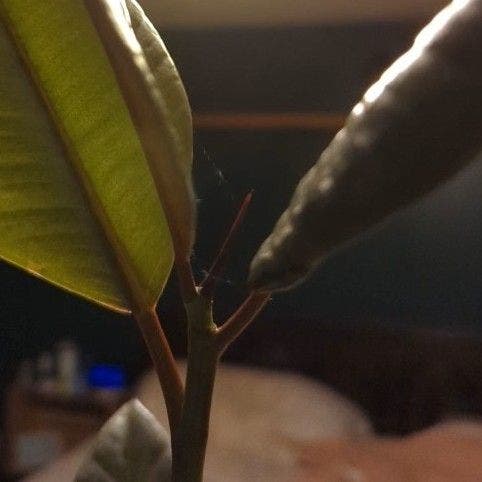 See more content like this
Growing healthy plants can be intimidating, but you're not in it alone. Get inspired from other Greg users!
Discover the Community