Community
Posted 2M ago by @PlantMompy
What do you grow outdoors?
It never looks like much this early on, but this morning before 7:30a I got our last two veggie beds filled and mulched, then mulched around the beds. All that's left is the pollinator / cutting garden in the middle and then it's just succession planting from here on out!

The plan / dream is that some day instead of these little guys we have huge beds on the land behind, as well as an orchard, berries, cut flowers and some bees 🐝

Do you grow things outside where you live? I wanna see!!
#outdoorgarden #veggiegardens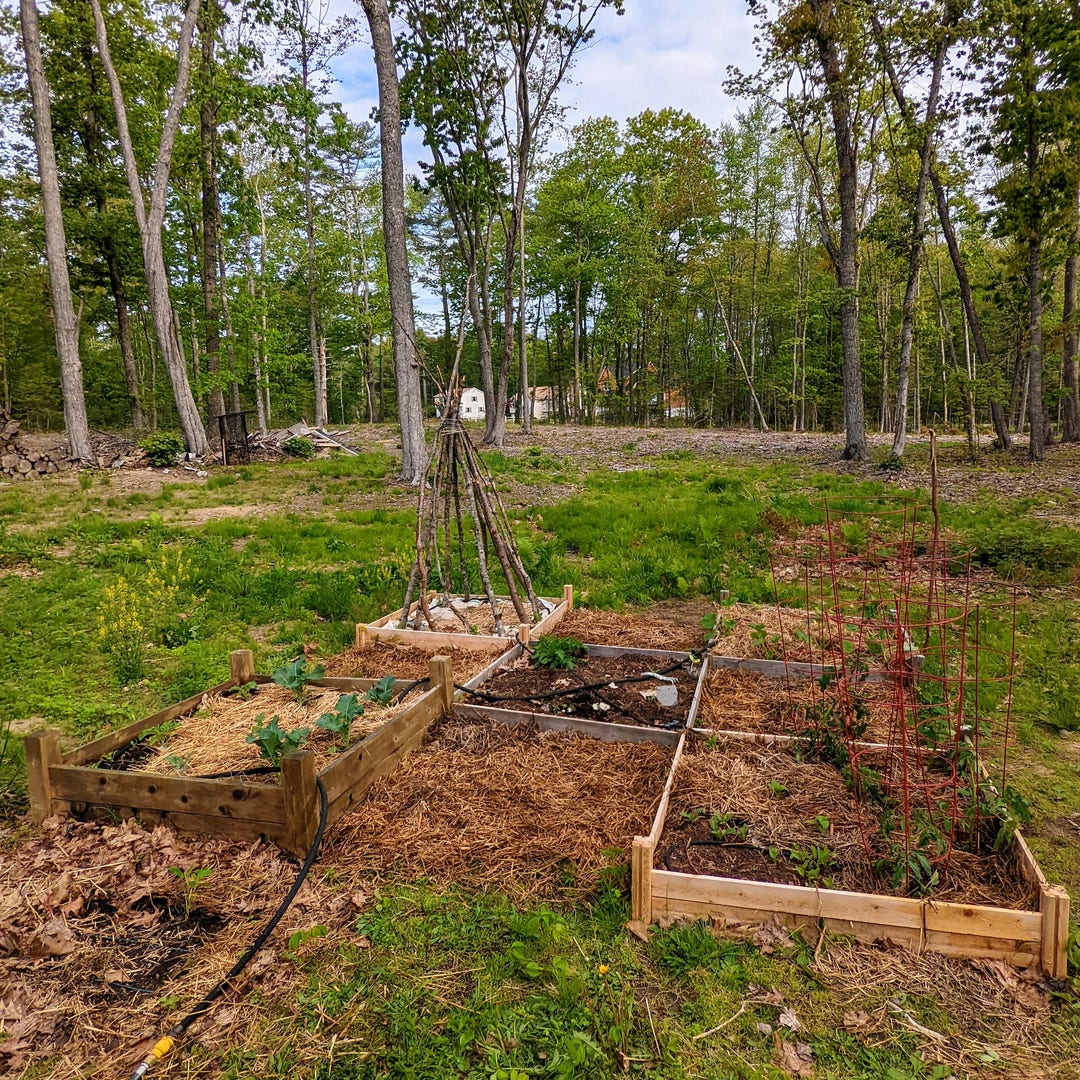 See more content like this
Growing healthy plants can be intimidating, but you're not in it alone. Get inspired from other Greg users!
Discover the Community