Community
Posted 1M ago by @SolidOkra
I purchased this from a yard sale a few days ago. This leaf has (almost) a blister on it, any idea what it is? I'm assuming damage from before it hardened but haven't seen anything like this before. Also any help with identification would be appreciated. She said green dragon but I'm not seeing the resemblance. Thanks!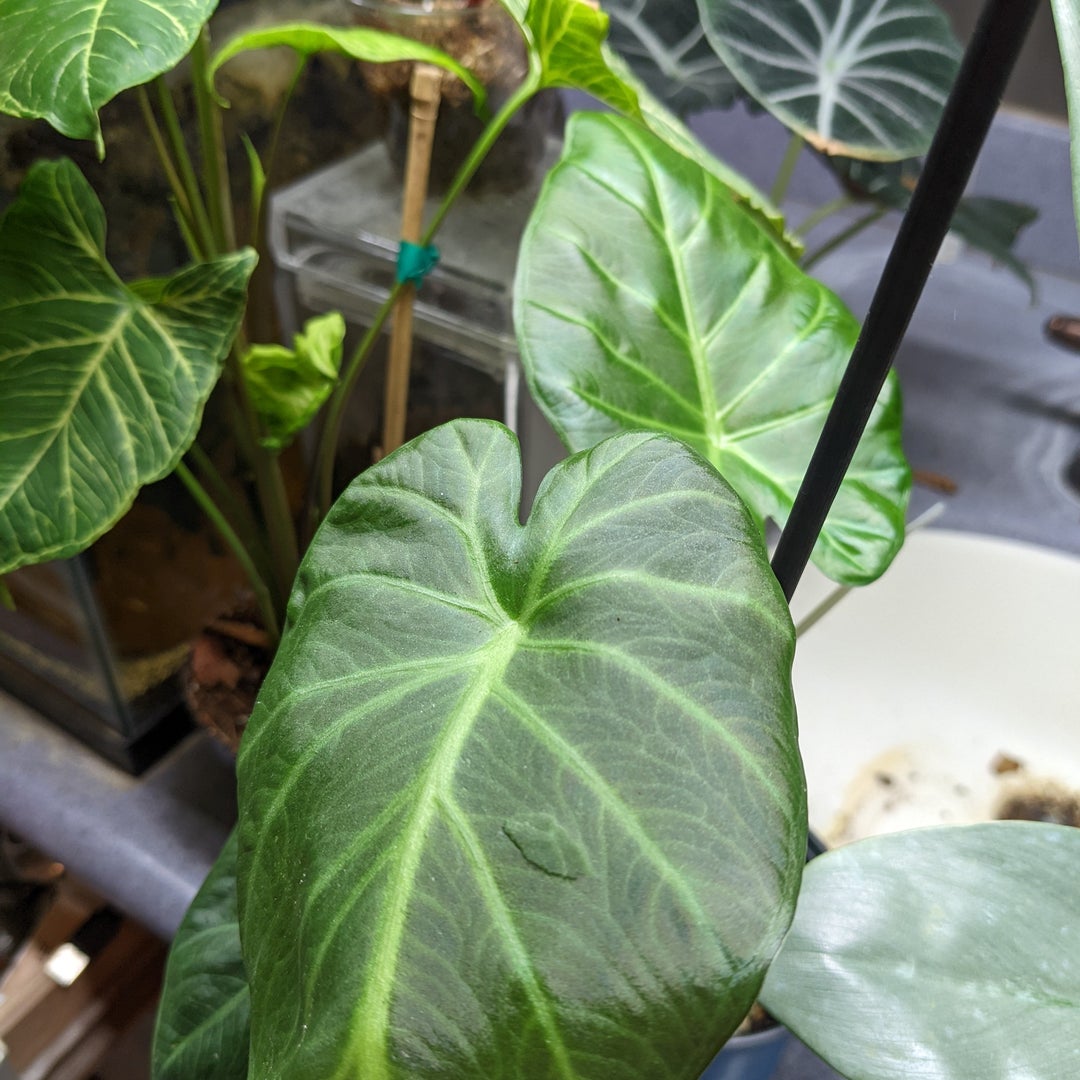 Best Answer
See more content like this
Growing healthy plants can be intimidating, but you're not in it alone. Get inspired from other Greg users!
Discover the Community