How to get her Pink again?
Hey, #Succulents gang, I've had this Graptopetalum Paraguayense 'Pink' for 3mo. She lost her color (& etiolated) in my East facing window pretty quickly. I've had her under a grow light for 2 months and she started getting tinges of pink but never fully turned.

I stopped watering for over a month to stress her. Yesterday I removed some bottom leaves and replanted in the mug bc she was leaning. So she's in dry soil again and short enough to have her within an inch of the Sunblaster grow light (the black bar in the pic.).

She has always been healthy, but just looking a little pale. I've had others regain their color, but she's a stubborn kitty. Any suggestions to get her Pink again?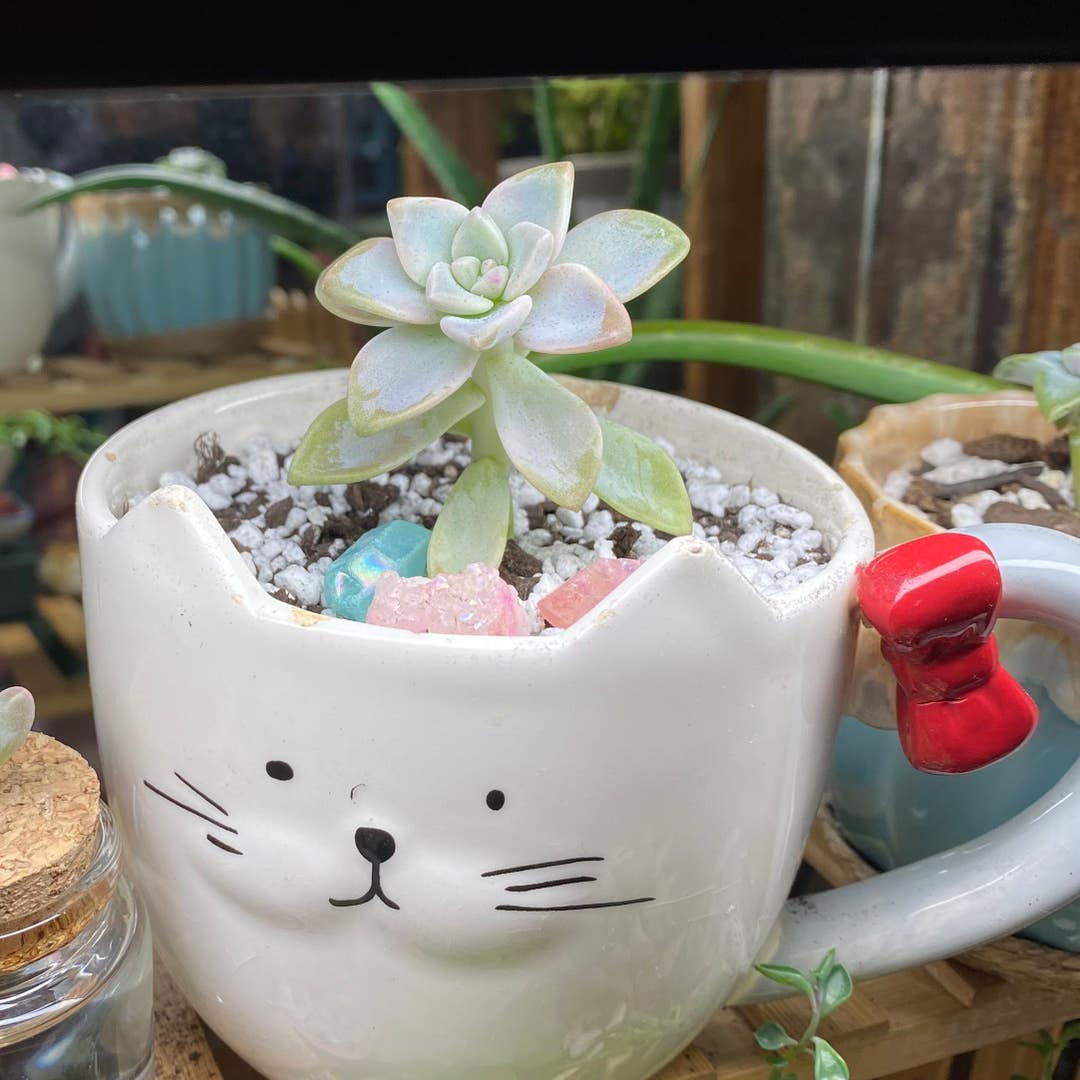 2ft to light, indirect
3" pot with drainage
Last watered 3 weeks ago