This guy has 2 fronds that have gone almost completely yellow. I've had him about a month. There is new some new growth, and his rhizomes are growing. He's near a north window and I mist him daily. It's a self watering pot which I fill whenever it's low. Anything I've read says it is lack of moisture, but I feel like I've taken steps to avoid that. Any ideas? Thanks!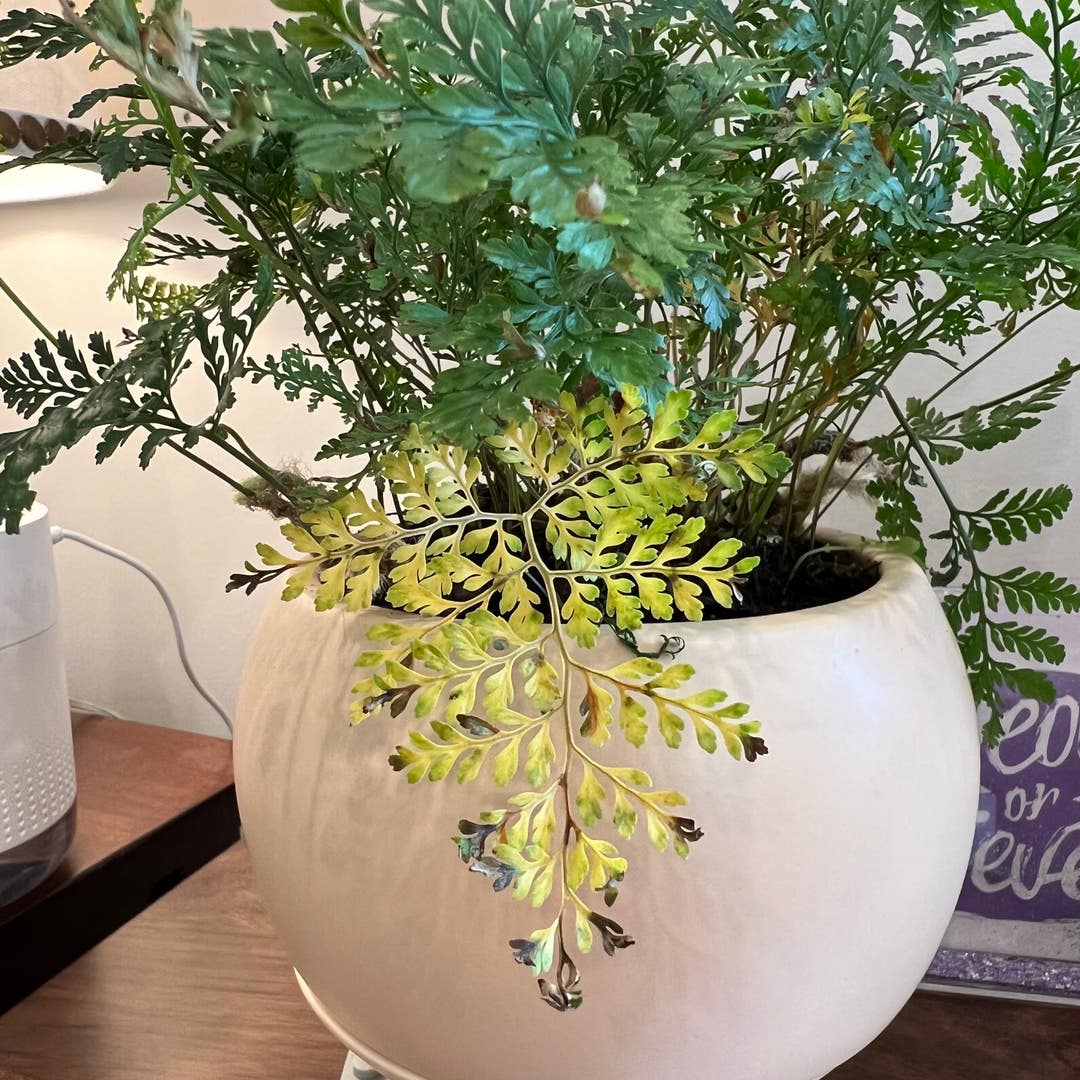 See more content like this
Growing healthy plants can be intimidating, but you're not in it alone. Get inspired from other Greg users!
Discover the Community