Community
Posted 2w ago by @Barbaragurl
So… my Hoya (left) I've had for 3 months now. Lowes for some reason double-potted it. I took it out of its decorative pot because of drainage reasons. But this plant's soil just DOES NOT drain. I haven't watered it in a month, and the soil on top is still wet. That's even after leaving him outside for a day. I'm thinking of re-potting with new soil… any recommendations on what type of soil to use? I've had this thing 3 months and I haven't seen ANY ounce of growth. For a while I was convinced maybe I bought a fake plant. Is that normal for this type of plant to grow slow? I'm a few months into being a plant-momma… this is all new to me. Thanks!!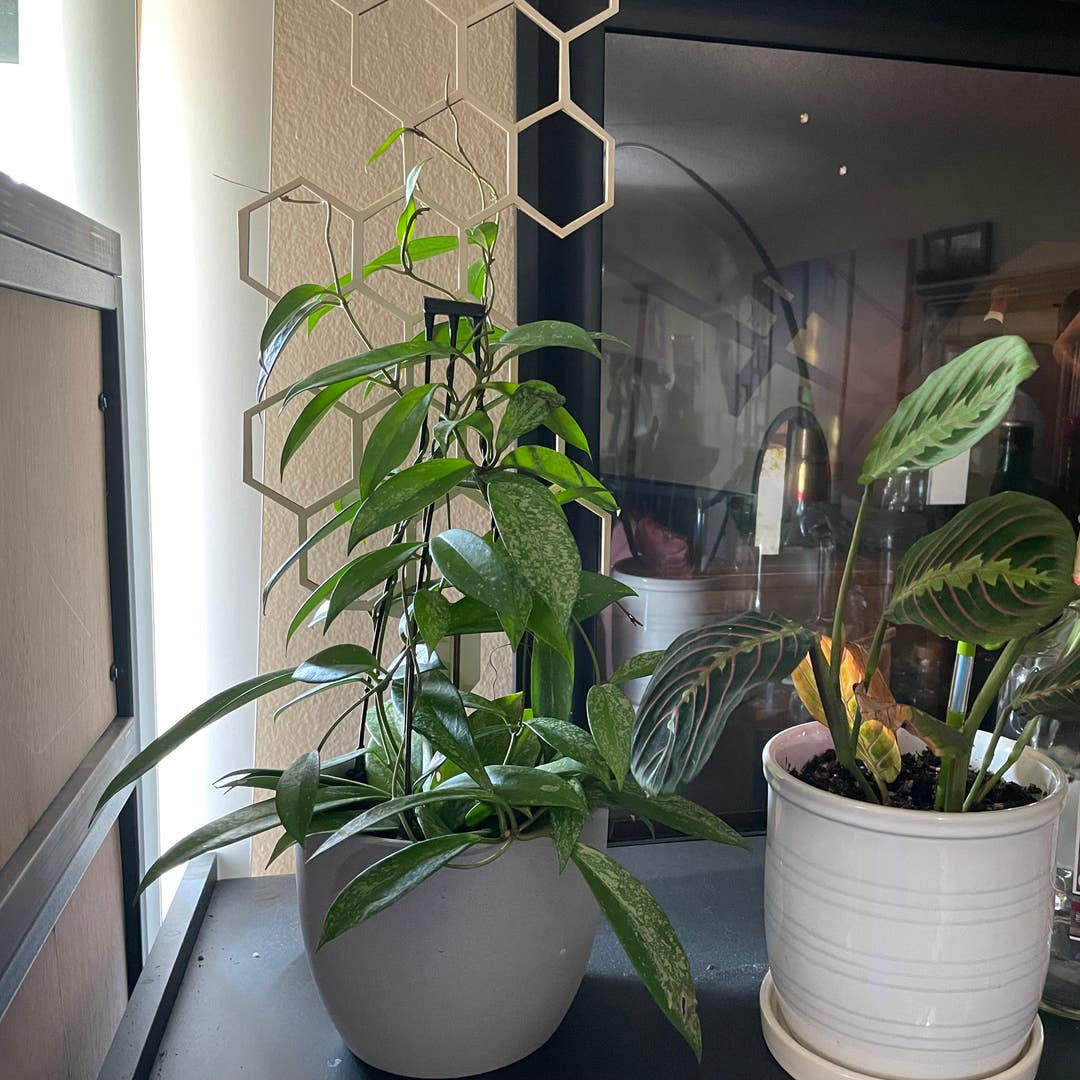 See more content like this
Growing healthy plants can be intimidating, but you're not in it alone. Get inspired from other Greg users!
Discover the Community