Community
Posted 1M ago by @ShibaSunroom
Hi! What are your top wish list succulents, cacti, easy indoor plants that have amazing blooms??
My wishlist is in the attached image. Lol I know, like I need more plants... 😂🙈
Also interested in learning about orchids other than phalaenopsis, too!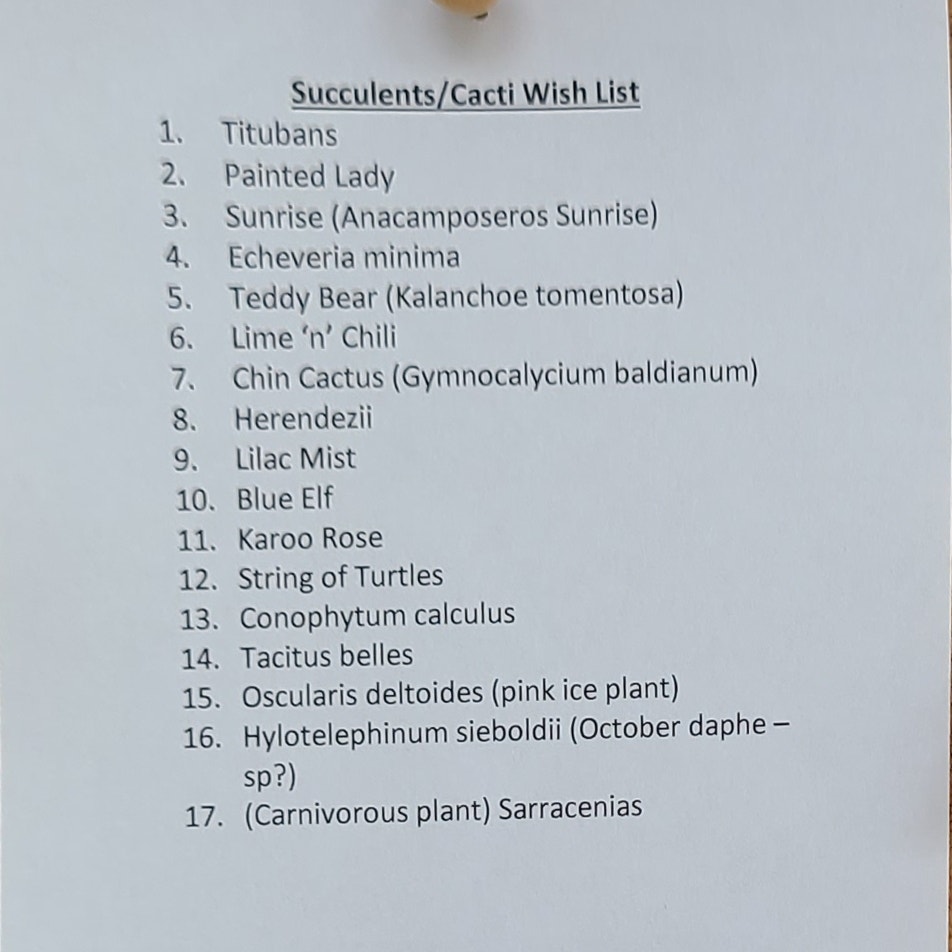 See more content like this
Growing healthy plants can be intimidating, but you're not in it alone. Get inspired from other Greg users!
Discover the Community