Hello Kitty is finally getting her color back! I bought her as a cutting 2 months ago. She grew fast but lost her pink in my East facing window. I've had her under a grow light for 5 weeks or more. And she finally has some pinkish hues on the new growth! Can you see it?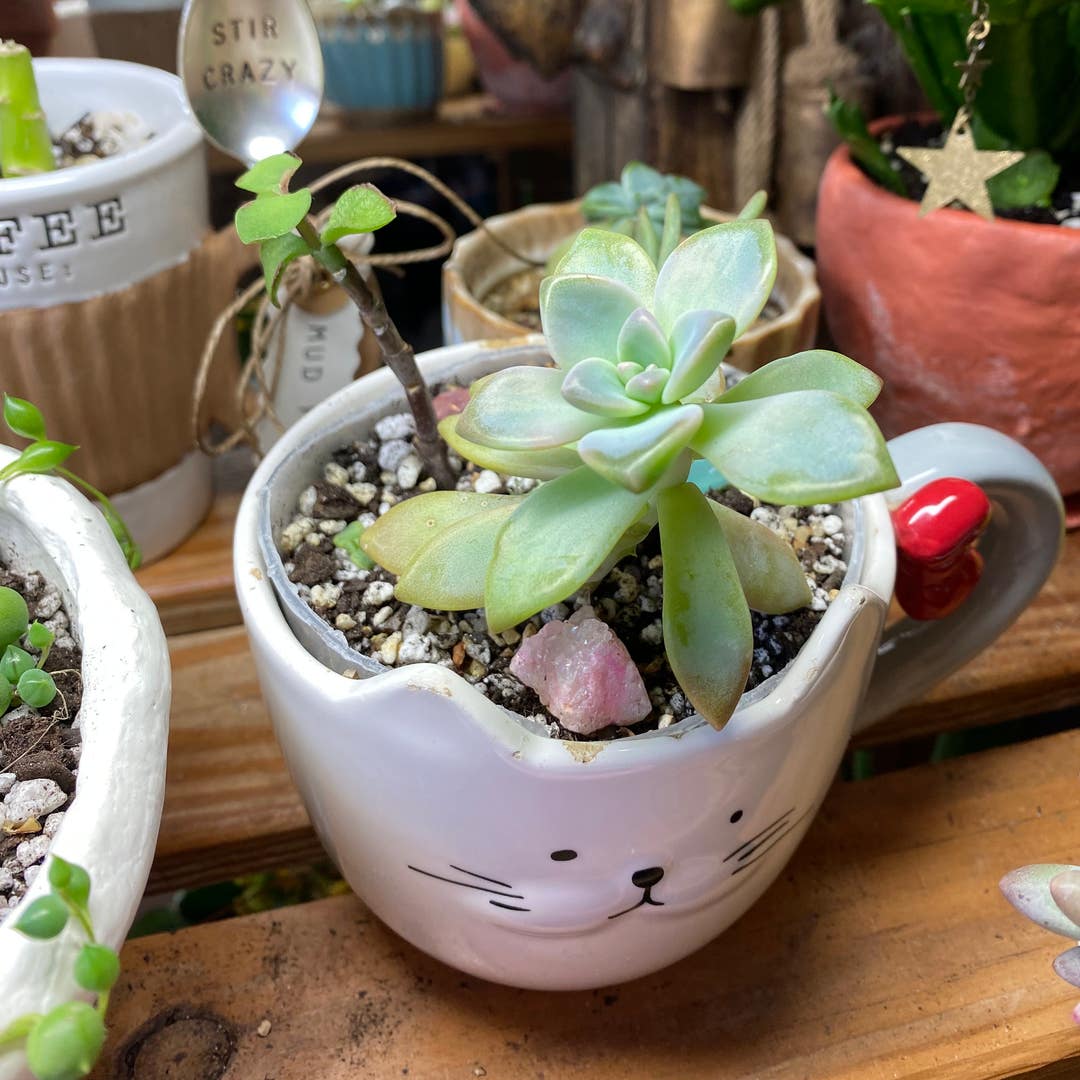 2ft to light, indirect
3" pot with drainage
Last watered 1 month ago
See more content like this
Growing healthy plants can be intimidating, but you're not in it alone. Get inspired from other Greg users!
Discover the Community