I just want to share my success with Clonex rooting gel I've had these two propagations of neon pothos and Scindapsus pictus exotica for more than half a year.. and the only thing that has grown was the start of a leaf on the Scindapsus. And that's it.. 😒… until… I bought the clonex gel two weeks ago and now it has two roots.. I coated the nodes and put them in water. There are two roots growing.. I'm hoping the same will happen to the neon pothos soon..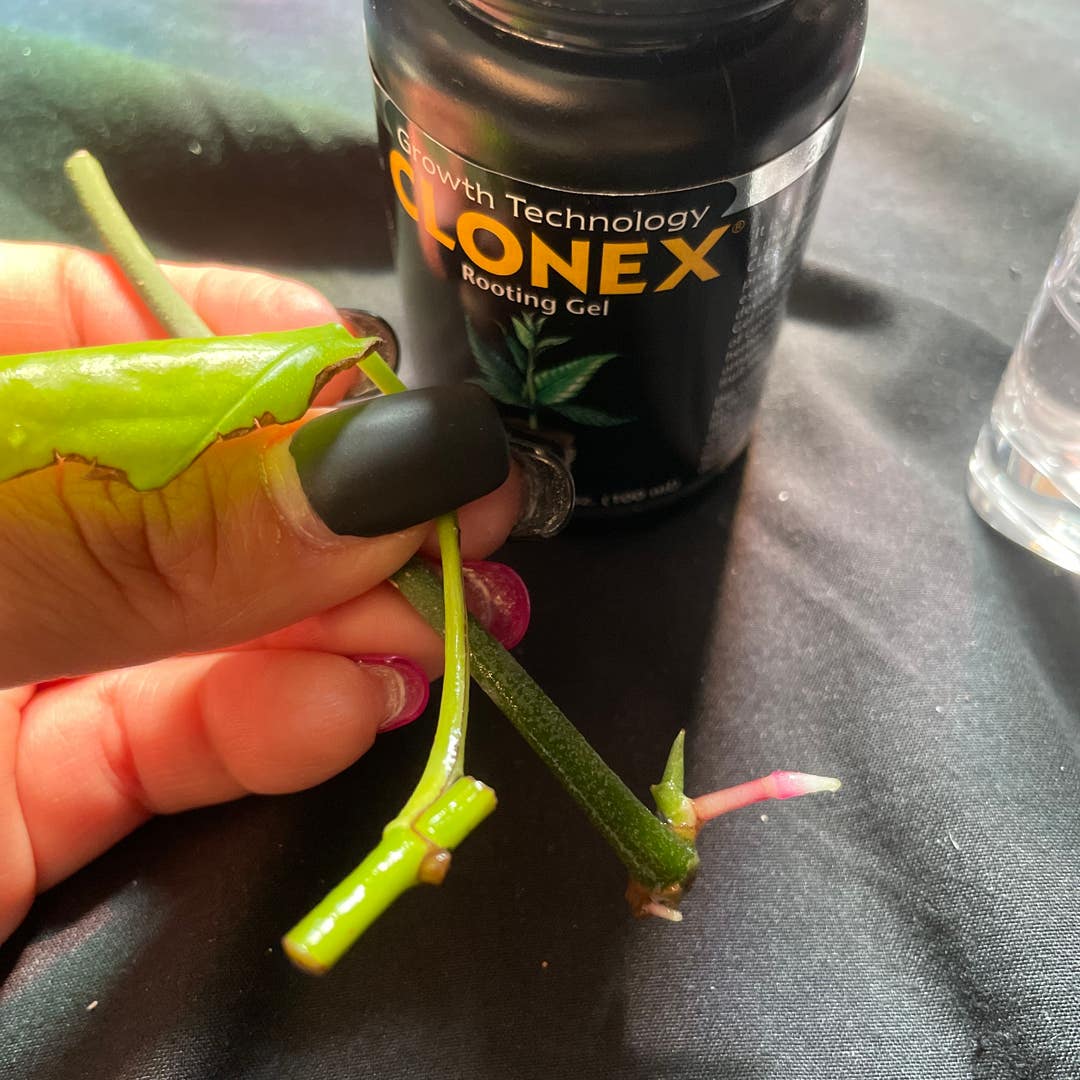 See more content like this
Growing healthy plants can be intimidating, but you're not in it alone. Get inspired from other Greg users!
Discover the Community