Community
Posted 2M ago by @angelw1975
Here's my #darkvsclear #sciencewithgreg setup.

3 Limeade jars...one painted with "frosted" spray paint....one with black.... to see of roots grow faster in a dark(er) vessel.
I can't remember the original #greggang member ....edit....found her!! @saatwood

Misc. Cuttings with 50% #pothoswater and a pothos cutting of course!!!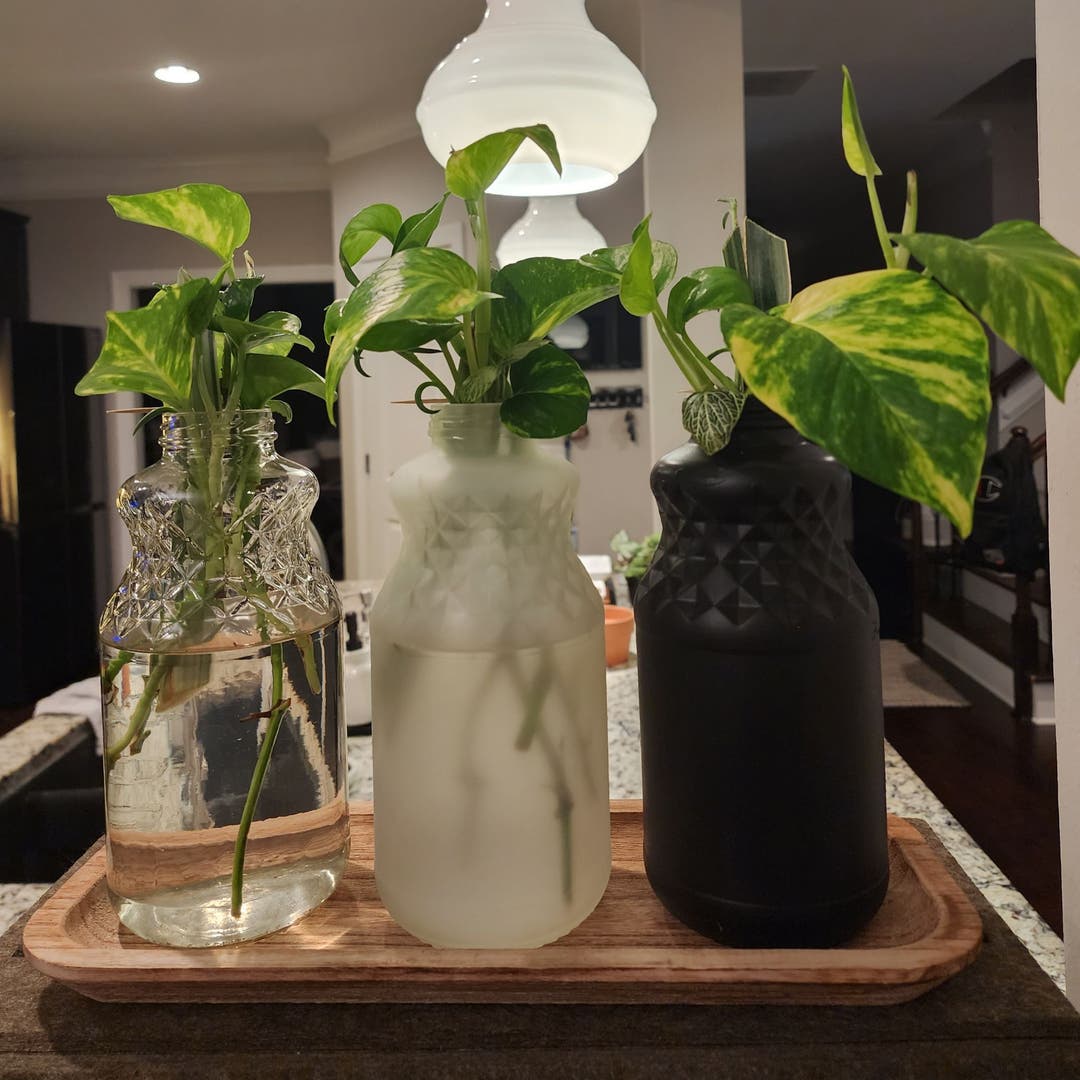 See more content like this
Growing healthy plants can be intimidating, but you're not in it alone. Get inspired from other Greg users!
Discover the Community