1

/10
Parlour Palm
4.4 out of 5 (414 experiences)

Survivor

Fast grower
About Parlour Palm
Did you know the genus name Chamaedorea comes from the Ancient Greek roots meaning "gift on the ground"? These small palms max out at 20ft/6m tall so their fruits were always easy to grab. They're native to the tropical Americas and these days they're commonly found as houseplants around the world!
Taxonomy
Chamaedorea elegans
Chamaedorea
Arecaceae
Arecales
Also known as
Neanthe Bella Palm
How to care for Parlour Palm
Water
How often to water your Parlour Palm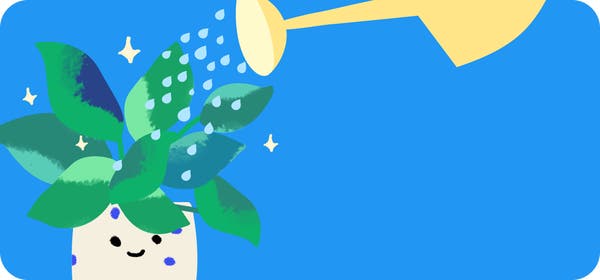 Parlour Palm needs 0.5 cups of water every 12 when it doesn't get direct sunlight and is potted in a 5" pot located in Phoenix, Arizona.
Use our water calculator to personalize watering recommendations to your environment or download Greg for more advanced recommendations for all of your plants.

Water 0.5 cups every
12
Light
Check the growing potential in your area
A plant's growing potential is determined from its location, the time of year, and current local weather.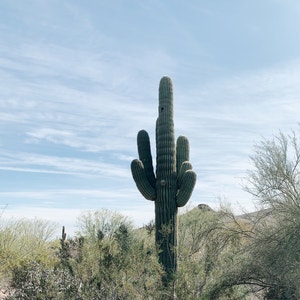 Growing Parlour Palm in Phoenix right now
Finding light for Parlour Palm in your home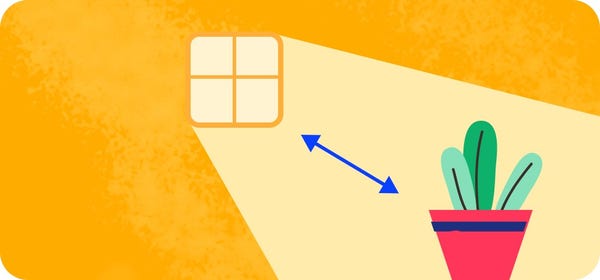 Parlour Palm may have difficulty thriving, and will drop leaves 🍃, without ample sunlight.
Place it less than 3 feet from a south-facing window to keep it happy during this time of reduced sunlight intensity in Phoenix, Arizona ⛅.
Nutrients
How to fertilize Parlour Palm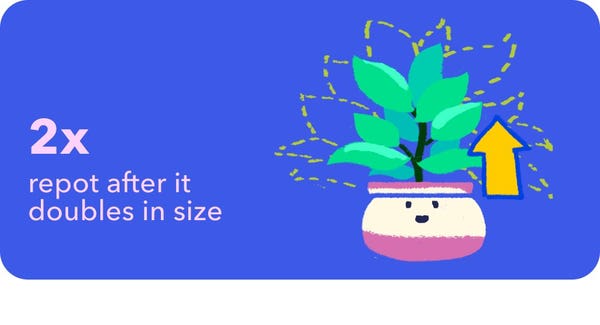 Most potting soils come with ample nutrients which plants use to produce new growth.
By the time your plant has depleted the nutrients in its soil it's likely grown enough to need a larger pot anyway.
To replenish this plant's nutrients, repot your Parlour Palm after it doubles in size or once a year—whichever comes first.
When to repot Parlour Palm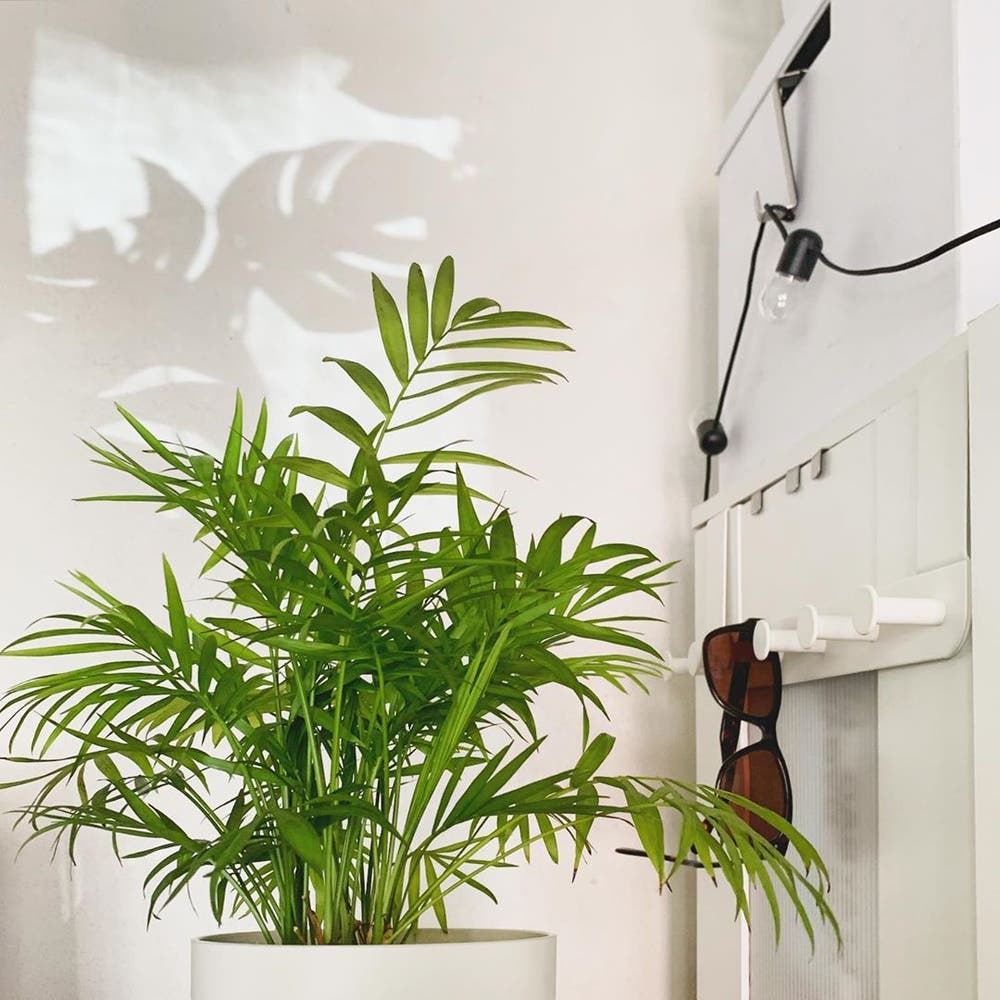 Is this a good time of year to repot? No ⏳
January 26th, 2023
The growing potential in Phoenix is low 📉.

Repotting in late fall or winter when the day lengths are shorter can be very stressful for a plant and cause it to go into shock.

It's best to repot…
FAQs
Difficulty Level
---
Parlour Palm is generally easy to care for, though some plant parents report facing challenges with growing it. Check out the reviews down below to read more about their experiences!
---
Water Needs
---
Parlour Palm thrives in dry soil and should be watered sparingly. Use our water calculator to personalize watering recommendations to your environment or download Greg for more advanced recommendations for all of your plants.
---
Sunlight Needs
---
Parlour Palm may have difficulty thriving and will drop leaves 🍃 without ample sunlight. Place it less than 3 feet from a window to maximize the potential for growth. Select your region to see how the current weather in your area affects the placement in your home 🏡.
---
Toxicity
---
Parlour Palm is not known to cause harm to humans or pets. Regardless, if you, a family member, a cat, or dog has ingested any plant material, please consult a doctor or a veterinarian.
---
Humidity
---
Parlour Palm doesn't require additional humidity. Plants absorb most water through their root system rather than their leaves, so the best way to provide humidity for your plants is through watering the soil.
---
Soil
---
Parlour Palm does best in well-draining soil. A good soil will contain lots of organic matter such as coco coir as well as perlite or vermiculite to help with drainage. Adding a handful of perlite to regular store-bought potting soil should do the trick!
---
Fertilizer
---
Parlour Palm should be repotted after it doubles in size or once a year, whichever comes first. Fresh potting soil has all the nutrients your plant needs, so as long as it's refreshed yearly, you shouldn't need to use fertilizer. Remember, plants get their energy from sunlight, not fertilizer!
---
Dormancy
---
It's common for Parlour Palm to go dormant in the wintertime and you may notice their growth slow down. Waterings should be spaced out more during this time.
---
Native Region
---
Parlour Palm is native to Tropical and Subtropical Americas.
---
Flowers
---
Yes, you may see your Parlour Palm bloom with the right amount of sunlight and water.
---
Growth Pattern
---
Parlour Palm grows vertically and new growth will emerge from the top of the plant.
---
Growing Outdoors
---
USDA Hardiness Zone
Parlour Palm can be grown outdoors in USDA Hardiness Zones 10a-12b. Find your local hardiness zone here.
---
Propagation
---
Parlour Palm can be propagated by division into new individual plants.
Check to see if there is more than one plant. In some cases they may still be beneath the soil surface. If you feel confident, you may remove the soil to check for baby plantlets below!
If there are multiple plants growing, unpot the plant and gently tug the plants apart, being careful not to disturb too many of the roots. They may be connected by large root segments which you may need to break to free the plantlet.
Pot up the new plant in well-draining soil
Repot the parent plant back into its original pot
---
Yellow Leaves
---
Yellow leaves aren't always a reason to panic, and can be a normal part of a plant's life cycle. Unless brand new leaves are turning yellow or all the leaves change color at once, it's likely just your plant shedding old leaves.
Overwatering and root rot are the most likely cause of problems in Parlour Palm, since they are very sensitive to wet soil. The leaves may also appear to be curling or drooping. Less often, yellow leaves are caused by underwatering, nutrient deficiencies, or pests.
Replace soggy soil with fresh, dry soil and download Greg to make sure your plant never gets overwatered again!
---
Care Summary for Parlour Palm

Parlour Palm
---
Greg recommends:
Water
0.5 cups every 12 days
Placement
< 3ft from a window
Nutrients
Repot after 2x growth
Based on your location in Phoenix, Arizona, the 4" pot your plant is in, and that it doesn't get direct sunlight.
What other plant parents say

Survivor

198

Fast grower

134

Large, lush leaves

115

Browns easily

97

Easy to propagate

32

Blooms easily

17

Pest magnet

14
01/10/2022
These plants can grow to be massive plants and all the leaves on these look so well all together. I found that these plants can brown quite easily but with high humidity, filtered water and no direct sunlight they will love it

Large, lush leaves

Fast grower

Easy to propagate

Browns easily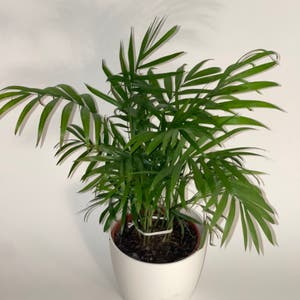 11/28/2021
This app states that this plant is toxic to pets and should contact poison control if ingested. This is wrong and the ASPCA lists:
Additional Common Names: Miniature Fish Tail Dwarf Palm, Good Luck Palm, Bamboo Palm
Scientific Name: Chamaedorea elegans
Family: Palmae
Toxicity: Non-Toxic to Dogs, Non-Toxic to Cats

Fast grower

Survivor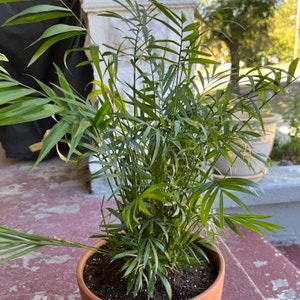 10/19/2021
This plant currently lives in my bathroom, on a window sill with no direct light. It seems to cope well with my sporadic watering (when I remember too!). No issues with browning leaves as per other comments I've seen. Survives well in this environment when other plants really haven't!

Survivor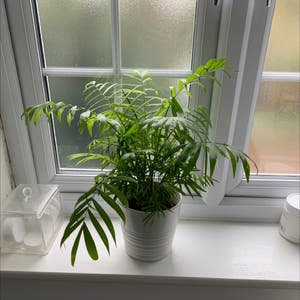 10/09/2021
My parlour palm was one of my first ever plants!! It is very tolerant of light as I have experimented a lot with it, it grows very fast, and it is fairly sturdy. The only down side is that with any direct light, the leaves will burn. The leaves brown very easily and will also show the chlorination of the water in its leaves. They're also very prone to pests so spraying frequently with been oil and checking the leaves is a must.

Fast grower

Large, lush leaves

Easy to propagate

Survivor

Browns easily

Pest magnet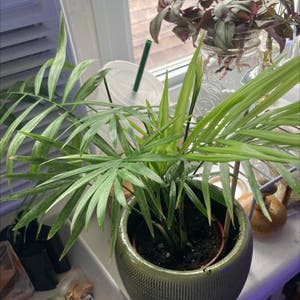 09/26/2021
I have had this Parlour Palm since March/ April. It's positioned in a room with a south facing window, a meter away from the window. I repotted it since purchasing. I know Parlour Palms are hardy as I work at a place where they have not been well cared for. What I do know they do not like direct sunlight. The leaves brown when exposed to direct sunlight.

Large, lush leaves

Survivor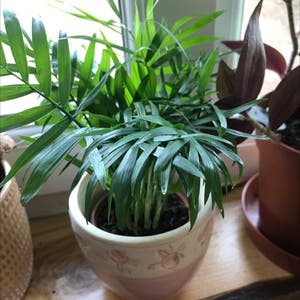 Trending in your area

Similar to Parlour Palm

This plant is popular in