1

/10
English Ivy
4.4 out of 5 (537 experiences)

Fast grower

Survivor
About English Ivy
Plants in the Hedera genus are commonly known as Ivy, and are native to Eurasia and northern Africa although they've been introduced and are now common in the Americas and Australia. They're excellent climbers and have been known to grow on buildings and trees to over 100ft/30m tall! 🪜 You'll often see wreathes of ivy in Ancient Roman works of art, as they were believed to prevent intoxication. 🍷
Taxonomy
Hedera helix
Hedera
Araliaceae
Apiales
Also known as
Ivy, Common Ivy, Little Hermann Vvy, Garland Ivy, Dark Pittsburgh Ivy, Royal Hustler Ivy, Ingrid Liz Ivy, designer Ivy and kings choice ivy
How to care for English Ivy
Water
How often to water your English Ivy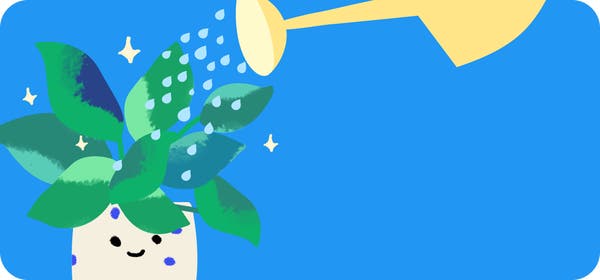 English Ivy needs 0.5 cups of water every 9 when it doesn't get direct sunlight and is potted in a 5" pot located in New York.
Use our water calculator to personalize watering recommendations to your environment or download Greg for more advanced recommendations for all of your plants.

Water 0.5 cups every
9
Light
Check the growing potential in your area
A plant's growing potential is determined from its location, the time of year, and current local weather.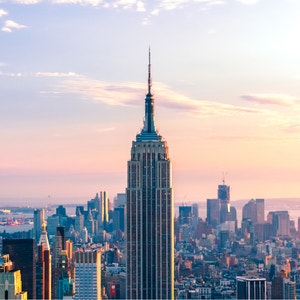 New York, New York
40% Low
Growing English Ivy in New York right now
Finding light for English Ivy in your home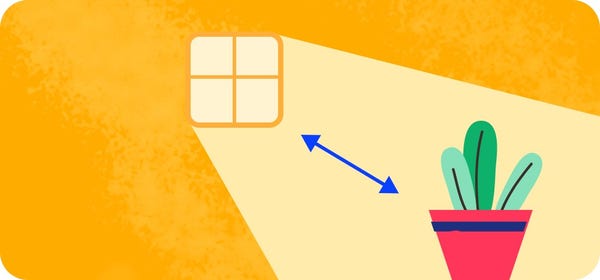 English Ivy may have difficulty thriving, and will drop leaves 🍃, without ample sunlight.
Place it less than 3 feet from a south-facing window to keep it happy during this time of reduced sunlight intensity in New York ⛅.
Nutrients
How to fertilize English Ivy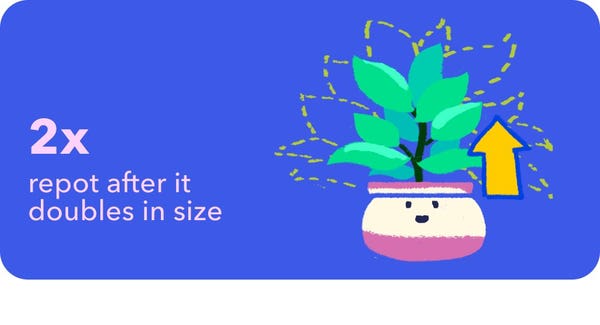 Most potting soils come with ample nutrients which plants use to produce new growth.
By the time your plant has depleted the nutrients in its soil it's likely grown enough to need a larger pot anyway.
To replenish this plant's nutrients, repot your English Ivy after it doubles in size or once a year—whichever comes first.
When to repot English Ivy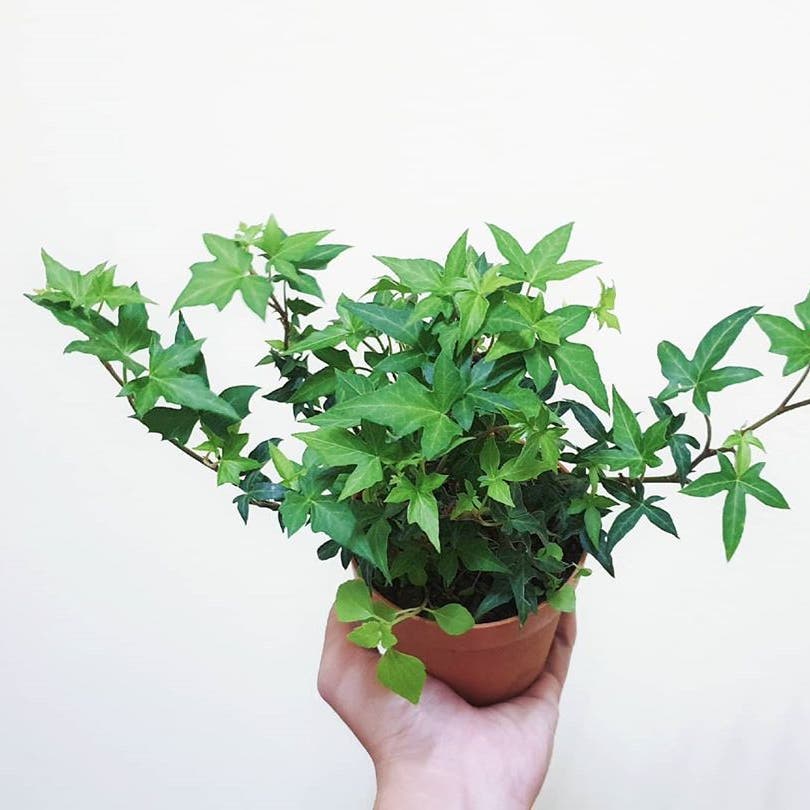 Is this a good time of year to repot? No ⏳
December 7th, 2022
The growing potential in New York is very low 📉.

Repotting in late fall or winter when the day lengths are shorter can be very stressful for a plant and cause it to go into shock.

It's best to…
FAQs
Difficulty Level
---
English Ivy is generally easy to care for, though some plant parents report facing challenges with growing it. Check out the reviews down below to read more about their experiences!
---
Water Needs
---
English Ivy prefers for the soil to dry out between waterings and should be watered regularly. Use our water calculator to personalize watering recommendations to your environment or download Greg for more advanced recommendations for all of your plants.
---
Sunlight Needs
---
English Ivy may have difficulty thriving and will drop leaves 🍃 without ample sunlight. Place it less than 3 feet from a window to maximize the potential for growth. Select your region to see how the current weather in your area affects the placement in your home 🏡.
---
Toxicity
---
English Ivy is not safe to consume. If you, a family member, or a pet has ingested any amount of plant material contact Poison Control, US (800) 222-1222, or your veterinarian. If you have children, cats, or dogs in the home, we suggest keeping this plant out of reach.
---
Humidity
---
English Ivy doesn't require additional humidity. Plants absorb most water through their root system rather than their leaves, so the best way to provide humidity for your plants is through watering the soil.
---
Soil
---
English Ivy does best in well-draining soil. A good soil will contain lots of organic matter such as coco coir as well as perlite or vermiculite to help with drainage. Adding a handful of perlite to regular store-bought potting soil should do the trick!
---
Fertilizer
---
English Ivy grows very slowly and doesn't require added fertilizer. Replacing your plant's potting soil once a year should provide them with more than enough nutrition. Remember, plants get their energy from sunlight, not fertilizer!
---
Native Region
---
English Ivy is native to Western Europe to Japan.
---
Flowers
---
Yes, you may see your English Ivy bloom with the right amount of sunlight and water.
---
Growth Pattern
---
English Ivy is a naturally climbing plant and can be trained to climb indoors if you provide a moss pole or trellis. The newest growth will emerge from the end of the stems.
---
Growing Outdoors
---
USDA Hardiness Zone
English Ivy can be grown outdoors in USDA Hardiness Zones 4a-13b. Find your local hardiness zone here.
---
Propagation
---
English Ivy can be propagated by the stem method. To propagate:
Make a cut just above the node. The node is the break in the stem where the leaf emerges.
To get the cutting to root, you can either:


Place the cutting in water until roots emerge and are ~2" long and then transplant into well-draining soil, or
Place the cutting directly into well-draining soil and water when dry.
---
Yellow Leaves
---
Yellow leaves aren't always a reason to panic, and can be a normal part of a plant's life cycle. Unless brand new leaves are turning yellow or all the leaves change color at once, it's likely just your plant shedding old leaves.
Overwatering and root rot are the most likely cause of problems in English Ivy, since they are sensitive to wet soil. The leaves may also appear to be curling or drooping. Less often, yellow leaves are caused by underwatering, nutrient deficiencies, or pests.
Replace soggy soil with fresh, dry soil and download Greg to make sure your plant never gets overwatered again!
---
Care Summary for English Ivy

English Ivy
---
Greg recommends:
Water
0.5 cups every 9 days
Placement
< 3ft from a window
Nutrients
Repot after 2x growth
Based on your location in New York, the 4" pot your plant is in, and that it doesn't get direct sunlight.
What other plant parents say

Fast grower

316

Survivor

245

Large, lush leaves

110

Easy to propagate

101

Browns easily

89

Pest magnet

29

Blooms easily

21
01/10/2022
This plant is super easy to take care of, you should only need to water it every 6-10 days in the summer and every 10-14 days in the winter. Keep it away from direct sunlight. Grows quite quickly so choose the spot for your plant wisely.

Fast grower

Easy to propagate

Survivor

Large, lush leaves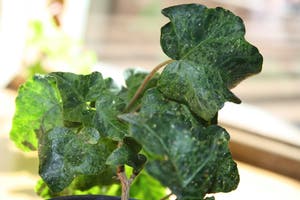 12/03/2021
everyone says ivies are super easy but i disagree. i live in a dry room and she needs constant misting and watering to stay alive and keep spider mites away (her biggest problem). she is leggy and her leaves are sparse, and often drops leaves. i put her in a west-facing window for a week which encouraged a lot of new growth but also lots of browned leaves. would probably thrive best in a humid environment in a north or south facing window.

Fast grower

Browns easily

Pest magnet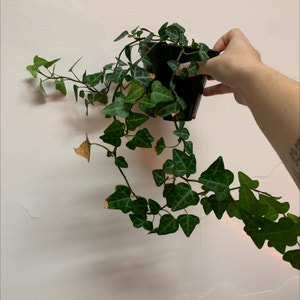 11/16/2021
English Ivy is a beautiful addition to any collection with its elegant leaves and sleek stem. They're very low maintenance, but do require more water than one might think. Sometimes the leaves can get a little dry if you live in an arid climate, so I like to mist Esmeralda's leaves occasionally. These are SUPER easy to propagate—just cut a piece of stem with some leaves and stick it in water (the roots do take a little longer than most, so just be sure to change the water frequently to prevent slimy roots). As with any plant, English Ivy enjoys a little bit of fertilizer now and then—when I give Es some, her leaves perk up significantly.

Easy to propagate

Survivor

Fast grower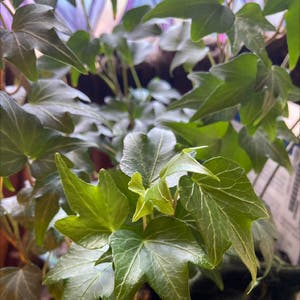 Trending in your area

Similar to English Ivy

This plant is popular in