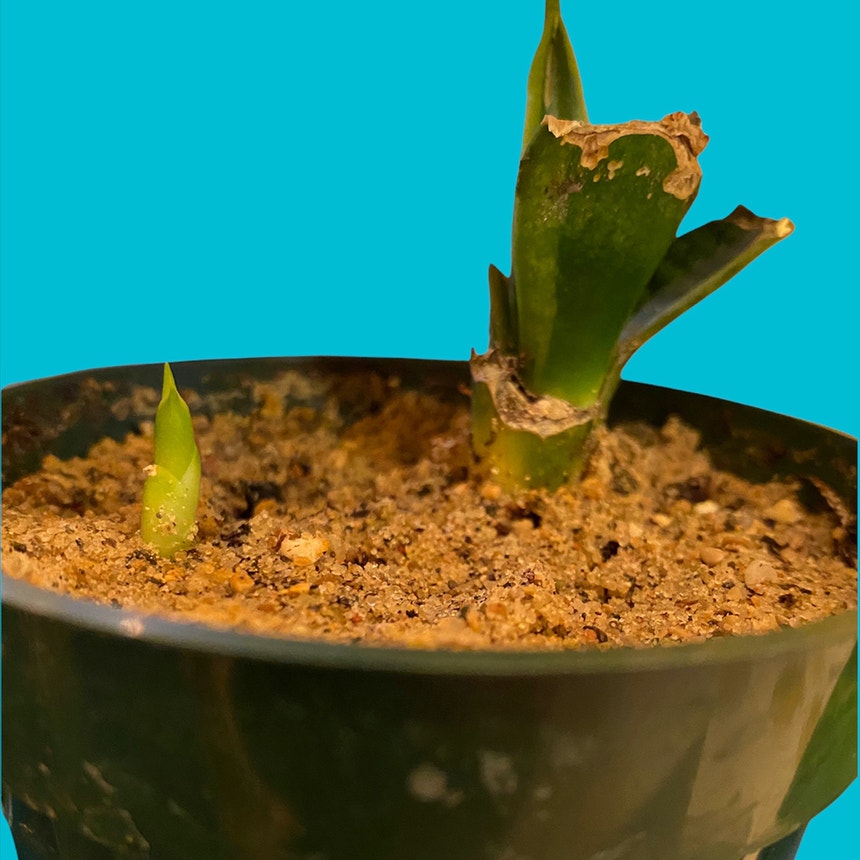 Growing with Snake Plant
This guy was delivered during the ridiculously cold Nebraska winter this past February. All of his leaves shriveled up and dies but the root was thick and healthy. I cut him all the way back and potted him.
He has been steadily growing ever since. He is at the office and gets afternoon light from the walk of windows on the west side of the building and also seems to appreciate the fluorescent lighting He has even put out a new leaf! I can't wait to see him there now he is completely grown out again!